Hey everyone,
First off all I need to say is this........the new Hatriot is absolutely amazing. Zetro is on target and if you thought he was back on the previous album, well you haven't heard anything yet! Now I am no thrash metal vocalist per say, my singing style is a lot different as I am more of a prog metal singer but I will still put Zetro as one of my biggest vocal influences of all time. Not because my voice sounds anything like hit and not because his vocals themselves have influenced me but because of the man's passion and intensity! He still to this day along with Bobby Blitz of OverKill is probably my favorite thrash metal vocalist period. This is a guy who really had an impact on me. I remember back during my Junior year of high school back in 1994 where Metal wasn't "Cool" I found Fablous Disaster by Exodus at a local best buy. I bought it and my world changed.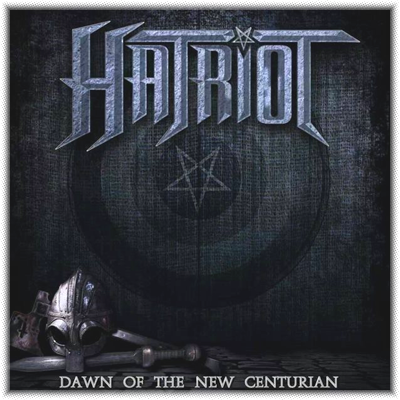 Fast forward to 2013, Zetro has been out of Exodus for awhile and comes out with a new band called "Hatriot". "Heroes of Origin" really blew me away but for some reason I kept thinking to myself that the best was still yet to come with this band. Like all new bands the debuts are usually pretty good but most of them don't really hit their peak and start putting out killer albums until the 2nd or 3rd release.
So last year I get Zetro on my show for the first time ever. Hands down probably one of the best and most intense interviews I have ever done on this show. That in itself told me this guy and the new band he is in will do something special and well.... they did!
"Dawn of the new Centurian" is a thrash masterpiece and probably easily in my top 10 for the year album wise! Unbelieveable! Zetro sounds on point and the songwriting definitely got a lot better. In fact this band took a step forward at every level from songwriting, vocals, playing, and production!
Don't get me wrong Exodus is still my favorite thrash metal band of all time but I still do miss Zetro in the band, however this record now makes me think that I don't miss him. This record is flat out just brutal! One of the most brutal classic thrash albums I have heard in a long time! Also you can't beat the fact that two of Zetro's kids are in the band! Talk about handing down the legacy to your kids! Not only are two of his kids in the band but both of them are just outstanding musicians in their own right
If you like thrash, you cannot go wrong with this and it definitely deserves "Album of the Month!"
Hatriot Official Website : www.hatriotmetal.com
Tony Webster 5/28/2014