Hey everyone,
I remember it like it's yesterday, the year was 1998 and I just heard Ralf Scheeper's and Mat Sinner in a new band called "Primal Fear", I was driving in my car with the windows down cranking this album up as loud as I possibly could. What a time in my life for sure as the music biz and industry was so different back in those days.This was also the year I started the radio show. I was a huge Gamma Ray fan and was so curious as to where Ralf Scheepers would end up since he left the rays, well needless to say I picked up the self titled Primal Fear album and was blown away by it. In fact the song "Formula 1" appeared on the very first playlist of the Metal Command Radio show.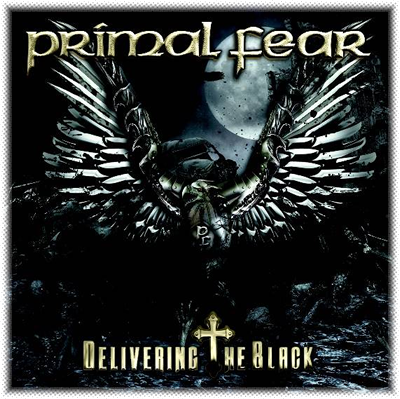 There was a sort of magic that this band had at the time, and when Jaws of Death came out I was totally hooked on this band! Over the years they have put out very good albums, and I have liked each and every album they have put out since Primal Fear's existence however the magic on these first two records was just undeniable for me. The band has changed their sound slightly and evolved for the better since 1998 and I even liked the last album quite a bit even though it had a lot of mixed reviews.
Delivering the Black did something that I did not expect, Primal Fear went back to the sound that started it all for them. It's heavy, it has hooks, great vocals, great songs, and great musicianship all around. Amazing that a band like this like many others could almost re-invent themselves once again with the same sound that they started off with in the first place.
What's even crazier is the fact that even though they went back to the roots of their original sound, they did it with a lot of class, and with a lot of killer songs. If you are someone who had given up on this band or didn't like their recent output give this a really good listen because this is a record that will definitely be one of my favorites of the year. Primal fear never went away in my opinion but if they went away for you.......they are BACK! This is a MUST HAVE! :)
Tony Webster 2/24/2014